Welcome to Emmen! A unique student city in the north of the Netherlands full of activities, opportunities and the tranquility you can't find anywhere else.
This vibrant city full of activities with 6,000 different MBO, and HBO students from all different backgrounds. There are students living in rooms or at home, and the company consists of national and international students. But we all have one thing in common; Studiestad Emmen is our platform!
Studiestad Emmen is there for all students in our city. The initiators (NHL Stenden Hogeschool, Drenthe College and Municipality of Emmen) facilitate our platform and thus create a student platform from which you can reap the benefits! This way you can find the best student discounts and you are always informed about the coolest activities.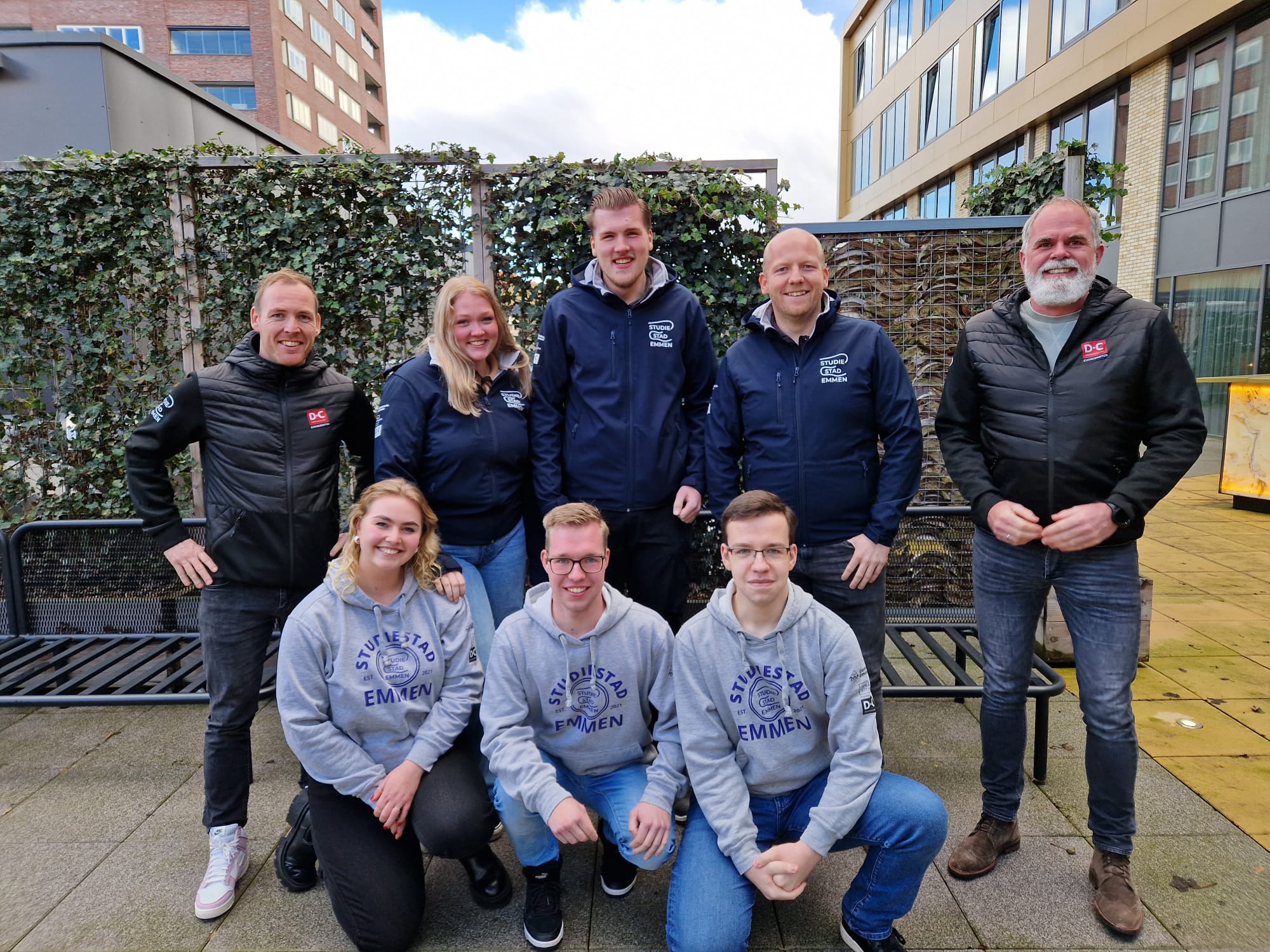 Team Studiestad Emmen
This is our team! The ones who make it all possible!
The board of Studiestad Emmen consists of students. From students for students! This year's rocks are;
Romain de Graag (Drenthe College)
Bryan Haak (Drenthe College)
Vera Hilbrands (NHL Stenden Hogeschool)
Manon Kiers (NHL Stenden Hogeschool)
Jasper Schepers (NHL Stenden Hogeschool)
Our executive board is supplemented by guidance from both educational institutions. For experience and wisdom, the board addresses;
Albert Jan Benjamins (NHL Stenden Hogeschool)
Marco van der Veen (Drenthe College)
Ivan Atanasov (Drenthe College).
Oh, and by the way, need help developing an activity for students, or have a good idea for special student benefit? Ask one of the board members! They'll be happy to help!